An Easy Way to Track Legislation
Author: Margaret R. Moreland, J.D., M.S.L.S..
Source: Volume 05, Number 04, April/May 2000 , pp.57-58(2)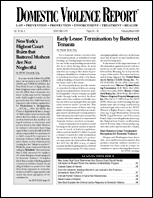 < previous article |next article > |return to table of contents
Abstract:
The Library of Congress is the creative force behind a fabulous resource on the World Wide Web, which is packed with information, but easy to navigate. Rather than merely describing its features, the author explains how it can be used. There is a boxed sidebar, "Evaluating Internet Resources".
Keywords: additional websites

Affiliations: 1: Pace University School of Law Library.