Why "Therapeutic Jurisprudence" Must Be Eliminated From Our Family Courts
Author: Elizabeth J. Kates, J.D., LL.M..
Source: Volume 13, Number 05, June/July 2008 , pp.65-67(3)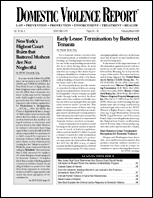 next article > |return to table of contents
Abstract:
The phrase "therapeutic jurisprudence" is used in this article to mean "a mental health approach to the law." The term originally was coined in 1987 by Professors David Wexler of the University of Arizona and Bruce Winick of the University of Miami School of Law to mean the study of the therapeutic or anti-therapeutic effects of law and legal procedures. It also has come to be more widely used to mean therapeutic applications in the law, as well as the influx of mental health therapeutic and forensic practitioners into the courts, both of which somewhat predate the coinage. The growth of these ideas in family law, however, has been exponential over the past two decades. Much of the therapeutic jurisprudence currently being applied in family courts around the country, as well as the laws furthering these practices can be traced to trade promotion ideas conceived and lobbied for by various psychological and multidisciplinary trade organizations. This article discusses issues raised by its prevalence in family courts.
Keywords: conflicts of interest; Margaret Hagen; Whores of the Court; guardian ad litem; GAL

Affiliations: 1: National Network on Family Law Policy.