Childhood Adversity (ACES) Among Juvenile Offenders
Author: D. Kelly Weisberg.
Source: Volume 27, Number 06, August/September 2022 , pp.99-100(2)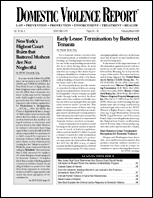 < previous article |next article > |return to table of contents
Abstract:
This article reviews the results of a recent study by researchers from the University of Adelaide, University of Melbourne, and Griffith University on the role of childhood adversity among juvenile offenders (Malvaso C. et al. [2022], "Adverse childhood experiences and trauma among young people in the youth justice system." In Trends and issues in crime and criminal justice no. 651). The authors conclude that their findings add further strength to arguments to implement more holistic approaches to the assessment and treatment of young people under youth justice supervision. They also point to the importance of early intervention efforts to prevent the accumulation of ACEs. They advocate, as most beneficial, a community-involved prevention model in which a combination of programs is implemented simultaneously across different contexts, such as in families, schools, and communities, and which are targeted at key periods such as school transitions
Keywords: Adverse Childhood Experiences (ACEs)

Affiliations: 1: UC Hastings College of the Law.