Complete Issue
Author: D. Kelly Weisberg.
Source: Volume 21, Number 02, December/January 2016 , pp.17-32(16)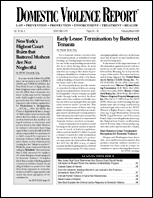 < previous article |return to table of contents
Abstract:
This is the complete issue, Volume 21 Number 2. It includes the full text of all the articles listed above featuring three articles that highlight reforms in current theories and practices in European countries, with hyperlinks from table of contents entries to articles and linked article continuations, to facilitate reading.
Keywords:

Affiliations: 1: editor of DVR .