Remembering Sheila: A Tribute to the Wellstones
Author: Susan Hadley, M.P.H..
Source: Volume 08, Number 04, April/May 2003 , pp.51-52(2)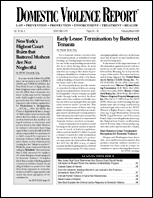 < previous article |next article > |return to table of contents
Abstract:
This is a memorial column by a friend of theirs, and member of the DVR Advisory Board, following the deaths of Minnesota Senator Paul and Sheila Wellstone, Marcia Wellstone Markuson, campaign staff Mary McEvoy, Will McLaughlin, and Tom Lapic, and the two pilots of the small plane that had carried them across the state for this campaign.
Keywords: We Will Win

Affiliations: 1: Wellstone friend and colleague.