How Abusive Systems Operate: A Book Review
Author: Nancy K. D. Lemon, Esq..
Source: Volume 11, Number 03, February/March 2006 , pp.37-38(2)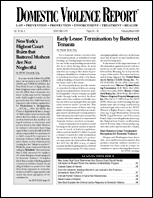 < previous article |next article > |return to table of contents
Abstract:
This column reviews Seductive Poison: A Jonestown Survivor's Story of Life and Death in the People's Temple, by Deborah Layton.
Keywords: Larry Layton

Affiliations: 1: Associate Editor of DVR.