Electroshock: The Gentleman's Way to Batter Women
Author: Bonnie Burstow, Ph.D..
Source: Volume 14, Number 02, December/January 2009 , pp.81-90(10)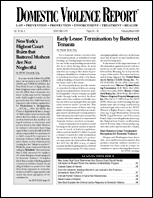 next article > |return to table of contents
Abstract:
This richly-documented column deals with the widespread and continued use of ECT (electroshock or electroconvulsive therapy). Women are subjected to electroshock two to three times as often as men. Approximately 95% of all shock doctors are male.
Keywords: professional misrepresentation of electroshock; scientific findings: ECT as damage

Affiliations: 1: University of Toronto.