Important Takeaways from the Murder of Gabby Petito
Author: Gael Strack.; Casey Gwinn.; Joe Bianco.; Jerry Fineman.; Dan Rincon.
Source: Volume 27, Number 05, June/July 2022 , pp.69-73(5)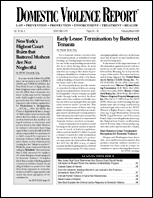 next article > |return to table of contents
Abstract:
The strangulation death of Gabby Petito by her boyfriend Brian Laundrie, to which Laundrie confessed in a suicide note, was a preventable homicide made possible in part by the mishandling of two separate incidents in Moab, Utah by the local police. This article, written by a team from Alliance for HOPE, including its founders, both former prosecutors, and its Law Enforcement Support Manager, strangulation prevention trainer, and retired police officers, examines the facts surrounding the two failed police encounters with young couple, as reported in the Moab Police Departments investigations, analyze the missteps made by police, and offer specific recommendations for handling similar encounters.
Keywords: Moab City Police Department; Coercive Control; Strangulation and Suffocation; Predominant Physical Aggressor Laws

Affiliations: 1: Alliance for HOPE International; 2: Alliance for HOPE; 3: Alliance for HOPE; 4: Alliance for HOPE; 5: Scottsdale Police Department (ret.).