Songs That Hurt
Author: Daphne A. Brooks.
Source: Volume 20, Number 04, April/May 2015 , pp.49-50(2)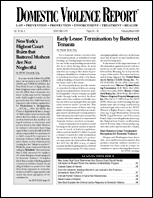 next article > |return to table of contents
Abstract:
From "Frankie and Johnnie" to "Goodbye Earl" by the Dixie Chicks, there is a long tradition in popular music of songs that deal, sometimes subtly and sometimes overtly, with domestic violence. The indie band Hurray for the Riff Raff's "The Body Electric," which NPR named the Political Folk Song of 2014, takes an unusual step, turning to some of the very songs that glorify violence against women in order to address that violence head on. They memorialize victims while at the same time beseeching pop fans to wake up to the brutality of the music that lives all around us, music we seldom fully grasp. With references that range from Tina Turner's abuse at the hands of Ike Turner to Beyonce and Jay-Z's global hit "Drunk in Love," Riff Raff singer Alynda Segarra pledges to get the beleaguered, abused woman of pop's body "from the bottom of the river" and turn that revivified body into an electric source of change. In this article, Yale professor of African American Studies Daphne Brooks explores the songs and cultural context of domestic violence as revealed in popular music over the last fifty years, and as re-examined by Riff Raff's unique contribution. Concludes Brooks, "The Body Electric" is a reminder that perhaps the best weapon to fight violence in pop music is none other than exquisite, life-affirming pop itself.
Keywords: Domestic violence in popular music

Affiliations: 1: Yale University.